Industrial Manufacturing
Cost-effective, reliable power for industry
Key energy challenges in manufacturing
An evolving energy landscape for manufacturers
Today, manufacturers are faced with multiple energy challenges that can impact their operations, reduce overall efficiency and lead to substantial and rising energy costs. Many manufacturers that rely heavily on a continuous and reliable energy supply are now grappling with inefficient energy usage due to legacy equipment or energy-intensive processes. Additionally, power outages and voltage fluctuations, lack of data and monitoring capabilities, and increasing pressure on sustainability targets are all contributing to the search for cost-effective, clean power for manufacturing facilities.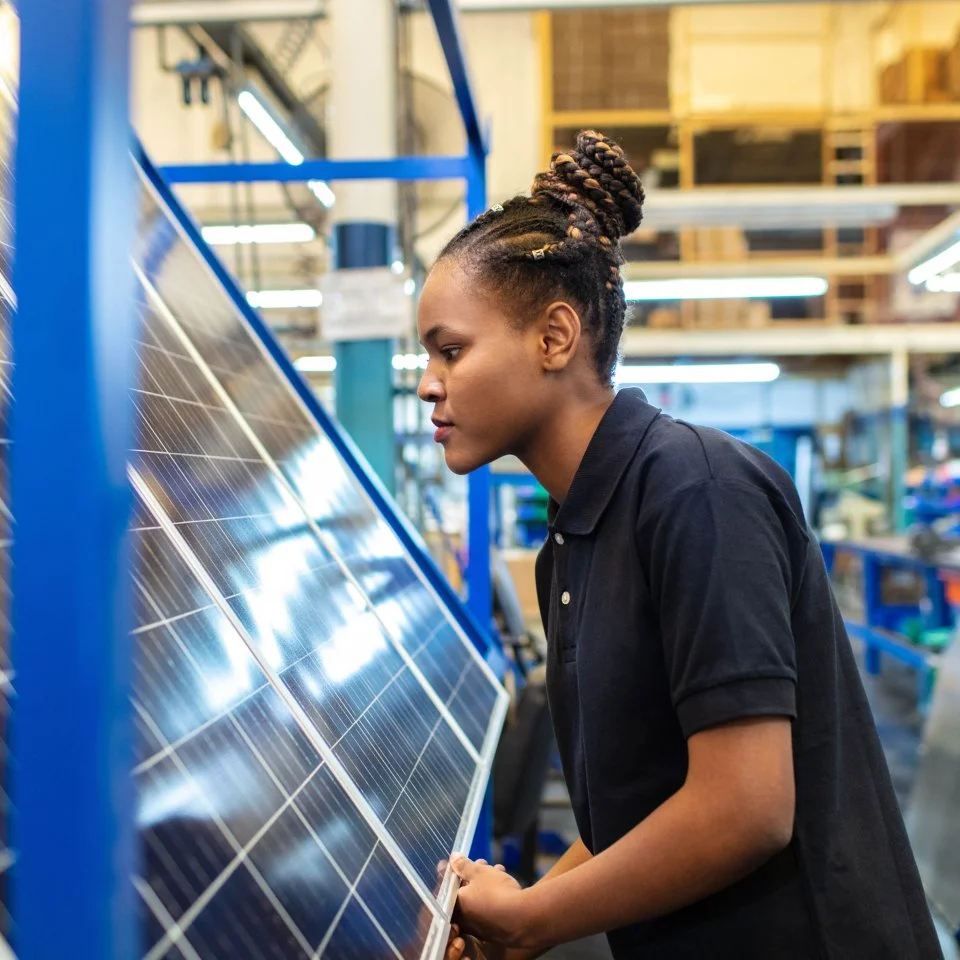 How manufacturers can adapt
Rising to the challenge of the energy transition
For industrial manufacturers, addressing these energy challenges requires a combination of strategies to succeed in the new energy landscape. Some of these strategies include incorporating energy efficiency improvements, adopting advanced energy management technologies, investing in renewable energy, improving operations with automated monitoring and data analysis, and lowering costs with innovative financing models such as Energy as a Service.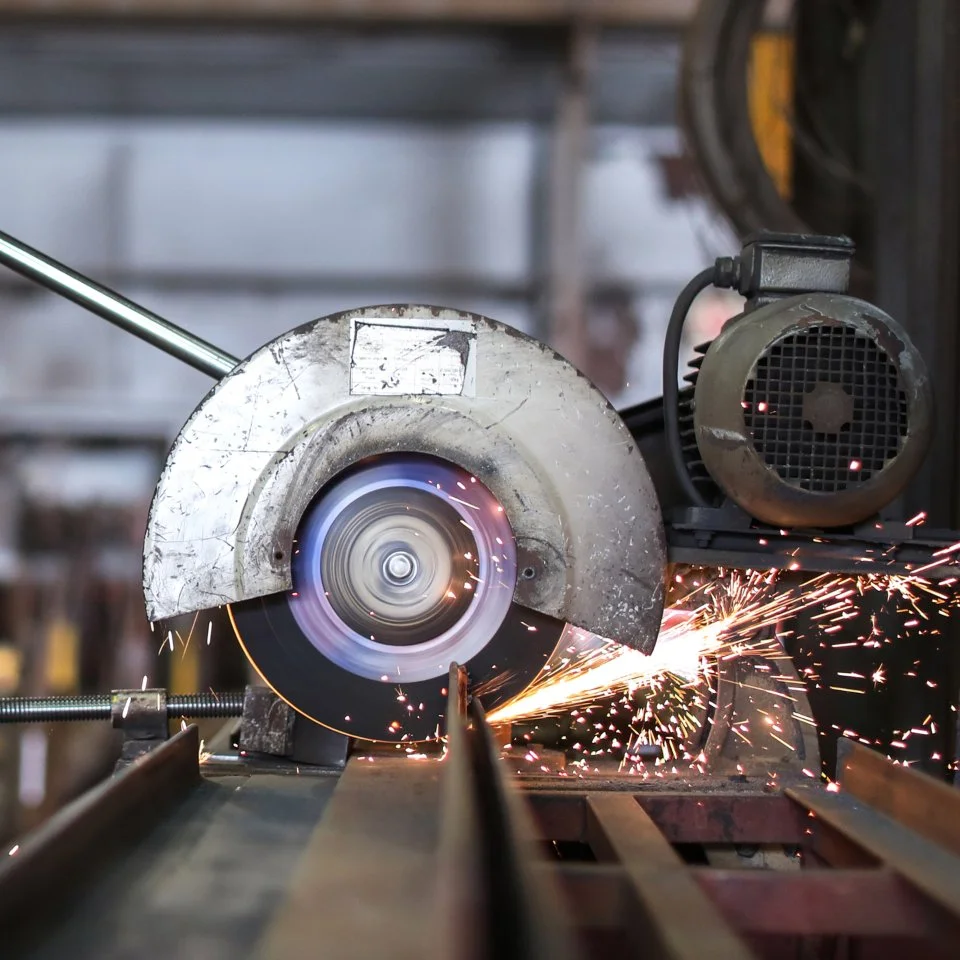 Energy as a Service
Cost-effective, reliable and flexible energy
Hitachi's Energy as a Service model allows manufacturers to spread the costs of hardware, software, installation, implementation and ongoing operations and maintenance to be cost-effectively bundled with predictable costs over time, eliminating the need for costly upfront capital expenses. Our tailored approach coupled with our innovative products and services helps manufacturers overcome their energy challenges and achieve greater energy efficiency and resiliency.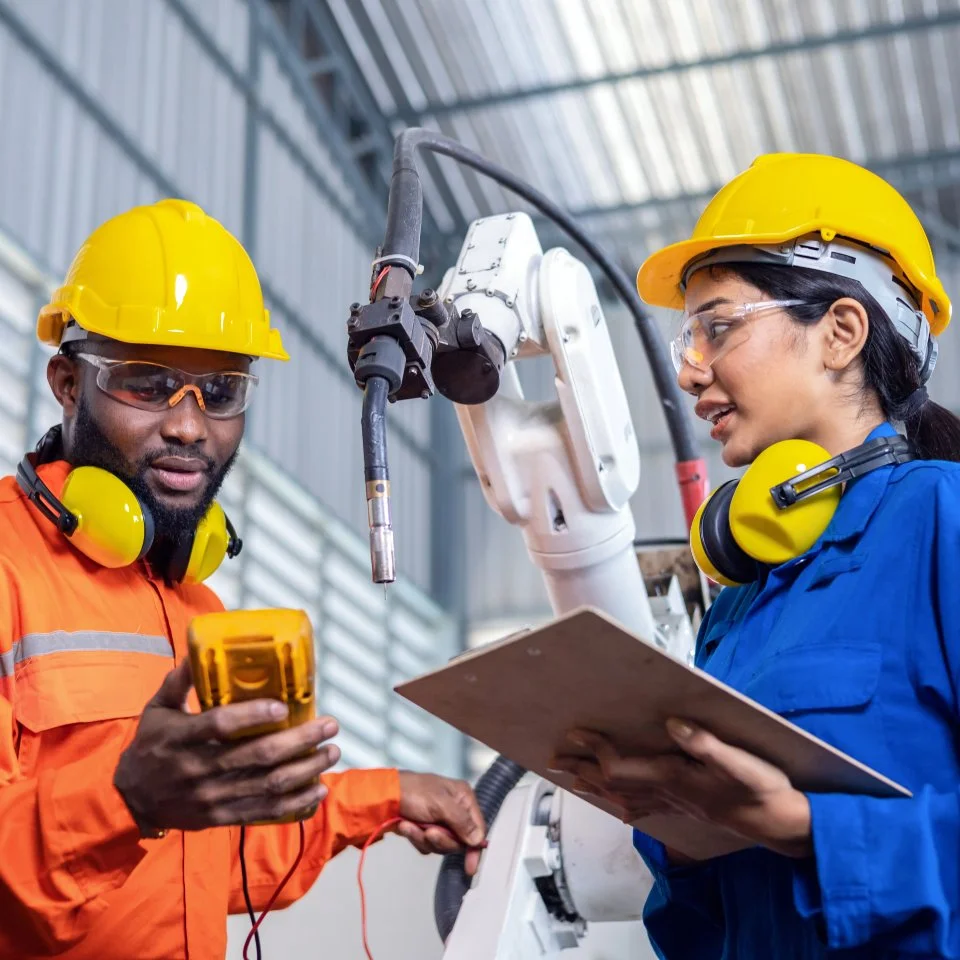 Cost savings
Manufacturing processes often involve significant energy consumption. Our state-of-the-art energy solutions can help identify energy efficiency opportunities and implement measures to reduce energy usage, resulting in cost savings through lower utility bills. Additionally, our Energy as a Service financing model ensures you are paying for outcomes, rather than upfront investments.
Improved Energy Management
Hitachi's expertise in energy management, advanced technologies and systems to optimize energy usage within manufacturing facilities includes real-time monitoring, data analytics, and automation tools that enable our customers to identify energy wastage, track energy consumption patterns, and make informed decisions to improve overall energy efficiency.
Access to advanced technologies
Hitachi continuously invests in R&D and innovation, ensuring we offer our customers the latest in energy technologies. Industrial manufacturers can leverage these advancements including the latest in energy storage systems, smart meters, real-time energy monitoring, and control systems, all of which can optimize energy usage and support efficient production processes.
Enhanced Sustainability
Our energy solutions can help industrial manufacturers transition to cleaner energy sources and reduce their carbon footprint by integrating renewable energy generation, such as solar or wind power, into the company's energy mix. This not only contributes to environmental sustainability but also aligns with corporate social responsibility initiatives and sustainability goals.
Risk mitigation
An Energy as a Service model relieves industrial manufacturers from the responsibility of operation and maintenance of energy infrastructure. This helps mitigate risks associated with equipment failures, downtime, and compliance with energy regulations. Our expertise ensures that energy systems operate optimally, reducing the risk of unexpected disruptions.
Focus on core business
With Energy as a Service, outsourcing energy management allows a manufacturer to free up resources and personnel so you can concentrate on your core business activities. With Energy as a Service, you receive complete support, beginning with the initial planning and continuing throughout the duration of the long-term contract. Our solutions offer resilient, high-quality power - anywhere, anytime.
Customer story
Grid independence with a microgrid
As part of a 100% renewable energy supply goal, Henschke Winery wanted to move to a standalone operation. Hitachi installed a 90kW/180kWh battery energy storage system coupled with real-time remote monitoring (Hitachi Energy's e-mesh Control System) to maximize solar photovoltaic power generation (47kWp) and ensure a resilient, sustainable power supply.
Speak to one of our energy experts now
Want to get started today? Simply send us the last 12 months of your electricity bills from your facility.
Our team will analyze your facility's energy consumption and help design an energy solution that is right for you.
Let's talk.
* Required Field