EV Fleet Smart Charging Reporting Notifications Billing & Integration
Hitachi's EV Fleet Smart Charging Solutions provides fleet management from scheduling to vehicle to grid. This solution enables better visibility for complex fleet charging and maintenance processes. The result is reduced energy cost, optimized charging based on utilization, extended life of battery and reduced EV range anxiety.
This solution is for:
OT Executives
IT Executives
Product Managers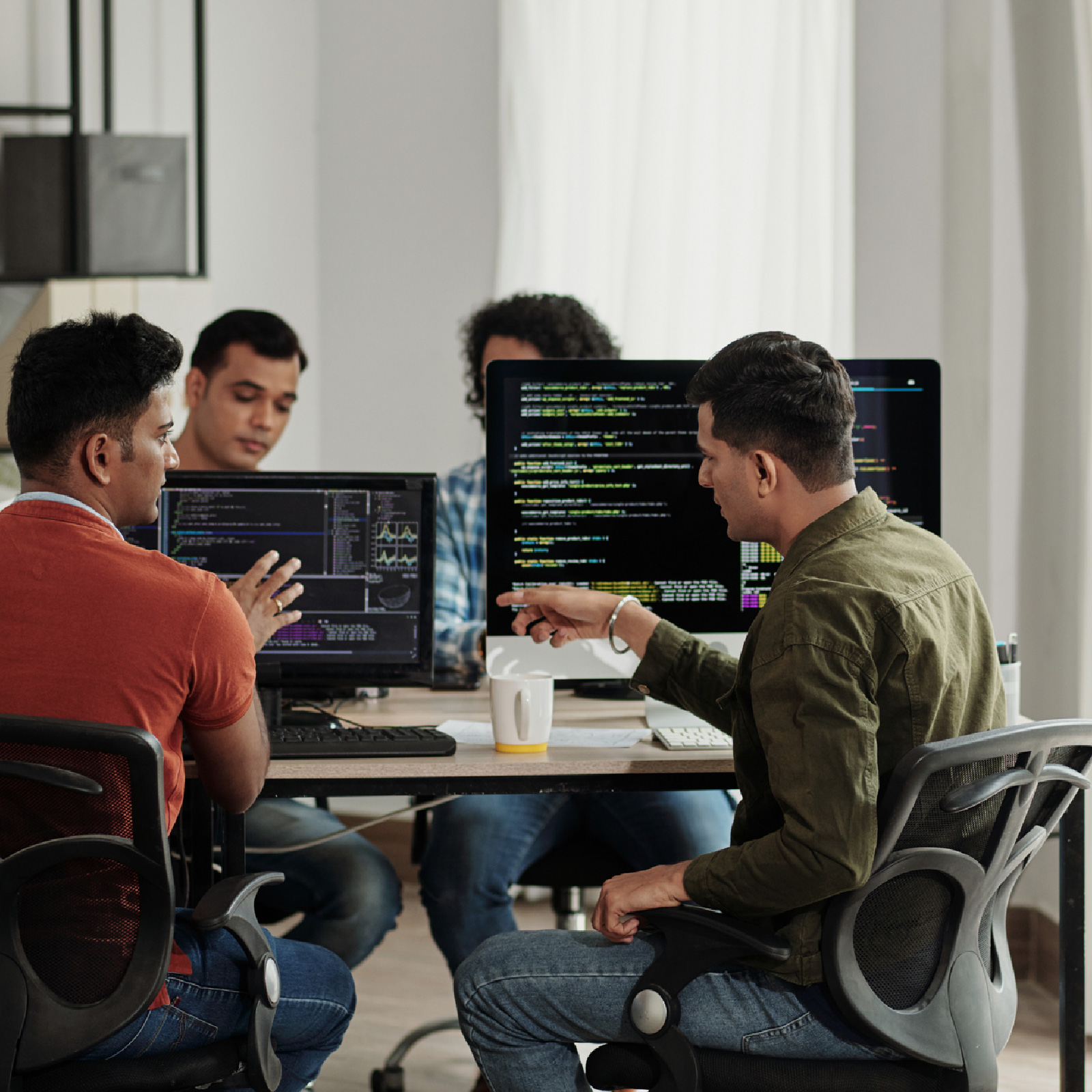 Business Challenge
Companies face multiple challenges when attempting to operationalize EV fleets across various sites and trying to measure carbon offsets across various assets, from charging operations to scheduling to vehicle to grid.
A real-time dashboard that monitors energy demand for charging EV Fleets through cost efficient utility tariff rates provides actionable insights for IT and OT executives and other key stakeholders. It also predicts the required energy for the next day's schedule (forecasting),  as well as offers a path to offset carbon emissions.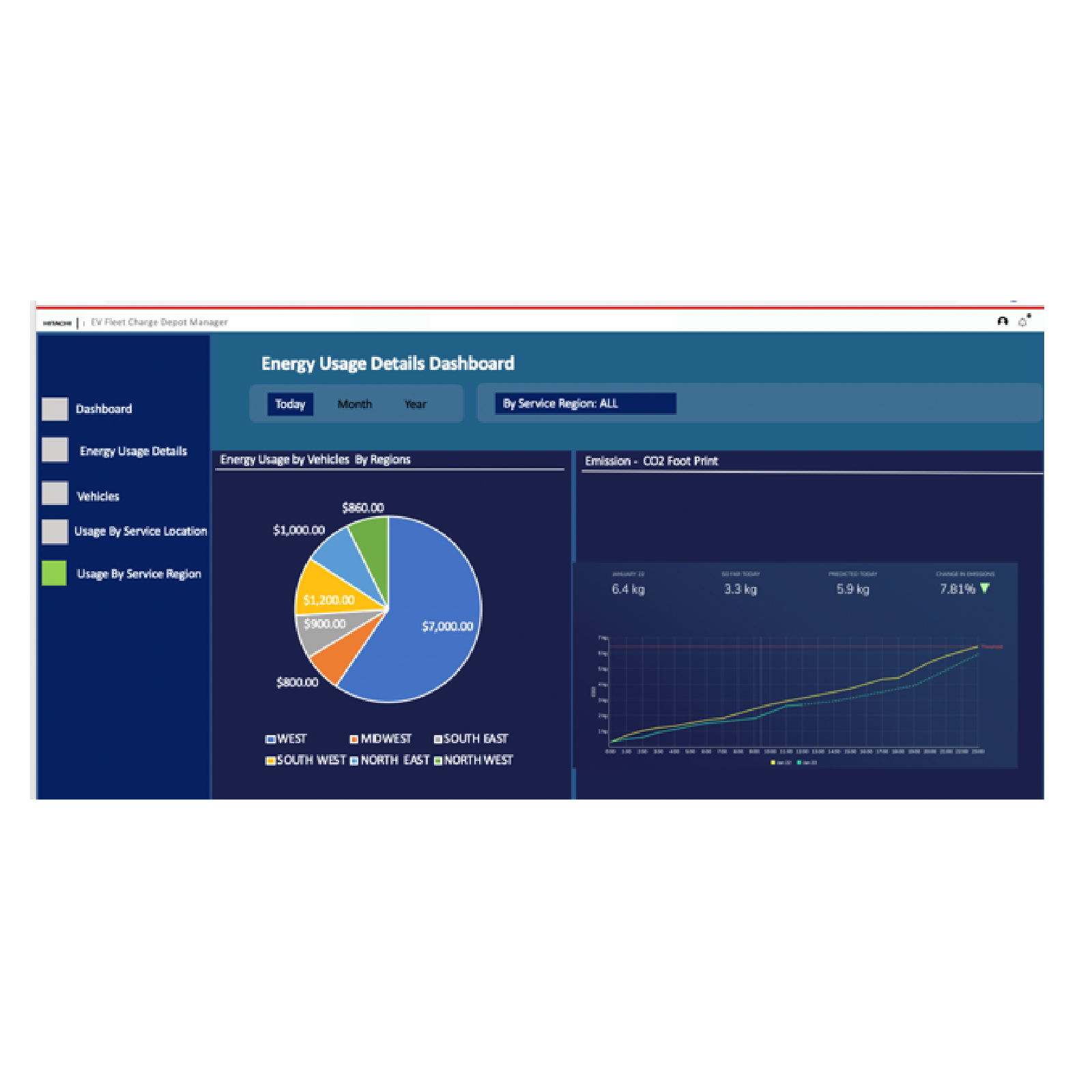 Real-time energy management dashboard & notifications
Our Approach
There are multiple data sources used to generate the energy management dashboard and notification service. These include Hitachi's Grid eMotion fleet management solution, the customer's own vehicle data sources such as fleet telematics and vehicle information, as well as charging depot location, utility payments and operational data (e.g., maintenance , scheduling and trip planner).
Information gathered from these various data sources is ingested into the Hitachi Cloud in real-time to feed an AI-driven energy management dashboard that displays carbon offsets.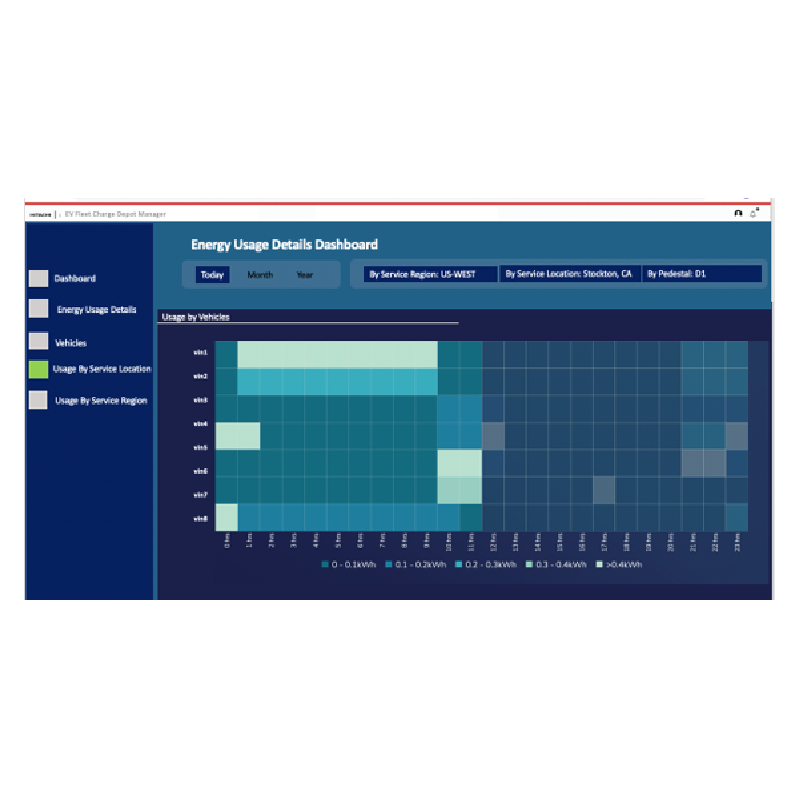 Data integration for sustainability outcomes
Solution
Hitachi's AI based Commercial Fleet solution comes with pre-built data integration with Hitachi Grid-eMotion, customer vehicle data sources such as fleet telematics services, utility payment and operational data (maintenance, scheduling and trip planner).
The information gathered from various data sources are ingested into the AI/ML based energy calculator service in real-time to deliver carbon offsets.
In addition, the system generates insights in energy demand and supply, and site level aggregation of energy consumption.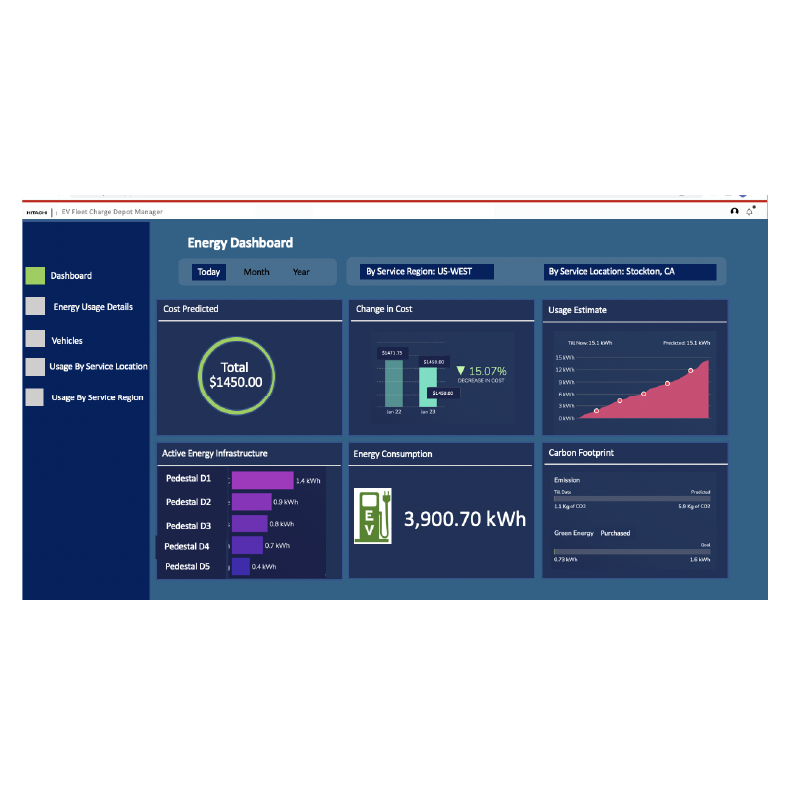 Actionable insights for end-to-end operations and sustainability
Business Value
Provides actionable insights to the key stakeholders such as information technology and operational technology executives to measure a company's carbon footprint, as well as a holistic view of their end-end operations.
The dashboard report provides fleet managers with the ability to optimize their energy cost and address demand, based on the future charging scheduling needs of their commercial EV fleets.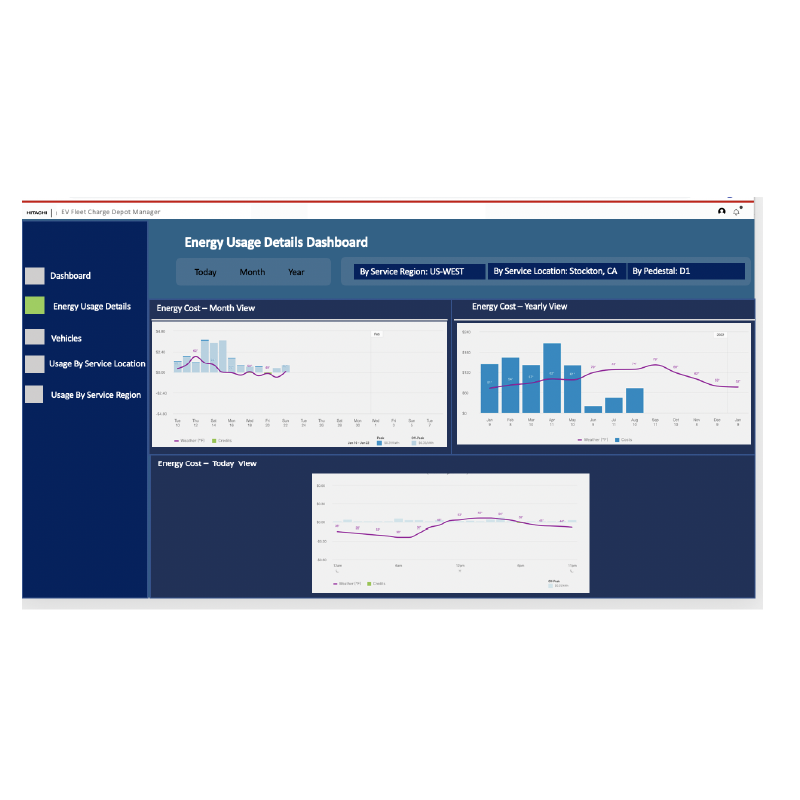 Learn more about AI Digital Fleet Solutions.
Ready to take your fleet to the next level? Contact us today to learn more.
Contact us.
* Required Field