EV Fleet Smart Charging Optimization, Mobile App and Driver Experience
Hitachi's EV Smart Charging Digital Fleet Solutions provides fleet management from scheduling to vehicle to grid. This solution enables better visibility for complex fleet charging and maintenance processes. The result is reduced energy cost, optimized charging based on utilization, extended life of battery and reduced EV range anxiety.
This solution is for:
OT Executives
IT Executives
Product Managers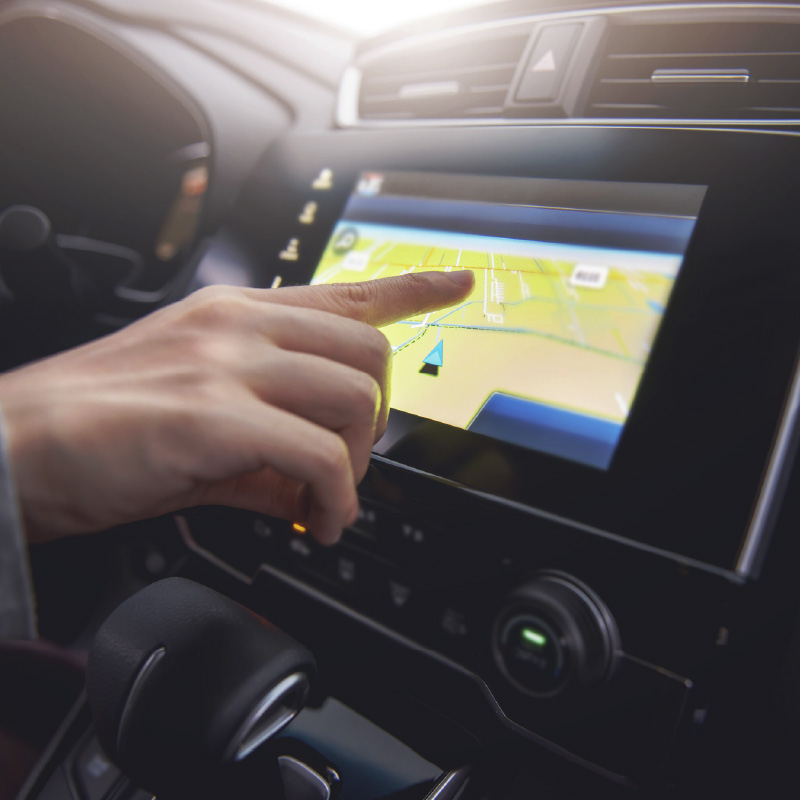 Access to Critical Information
Business Challenge
Driving a fully electric truck presents a whole new world of possibilities, like never needing to pump a single gallon of fuel.
It also raises many questions, like where and how to charge your electric vehicle, including beyond your home location, transit or destination.
A driver needs to have full visibility of the vehicle's state of charge, as well as critical information driving range to help reduce range anxiety, especially when driving long scheduled trips that may extend beyond the EV's maximum range.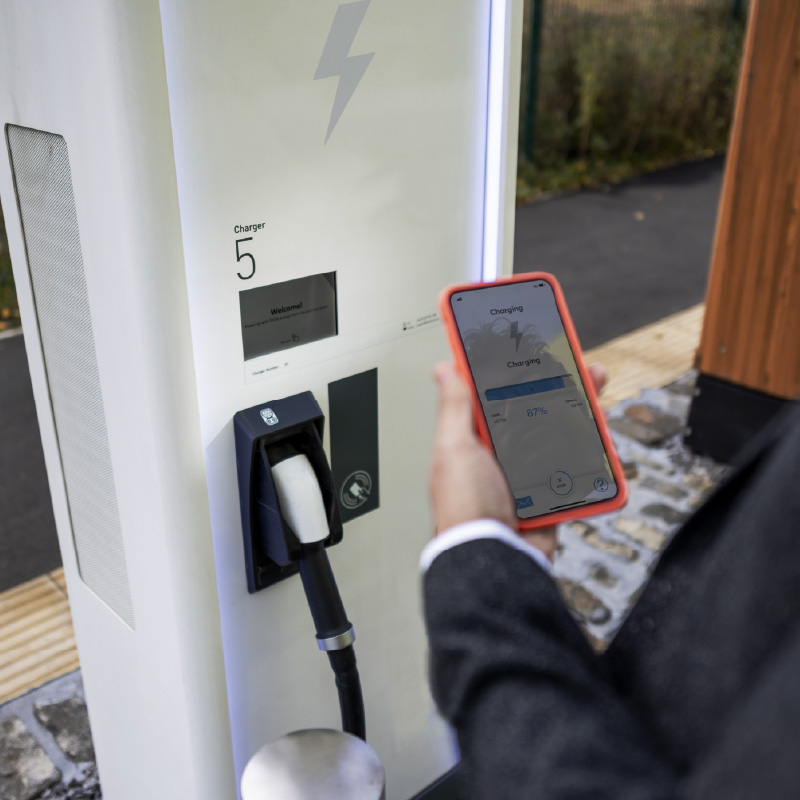 User-intuitive Mobile App
Our Approach
Hitachi offers a user-intuitive mobile app that allows driver to find nearby EV charging stations, provide information related to charging speed, current rates, and availability.
This application provides list routes that factor in points to recharge during extended drives and whether the station is compatible with your electric vehicle.
In addition,  a driver should be able to reserve a charger ahead of time, monitor the charging session on real-time charging details on the app and receive notifications from the charging infrastructure on event completion.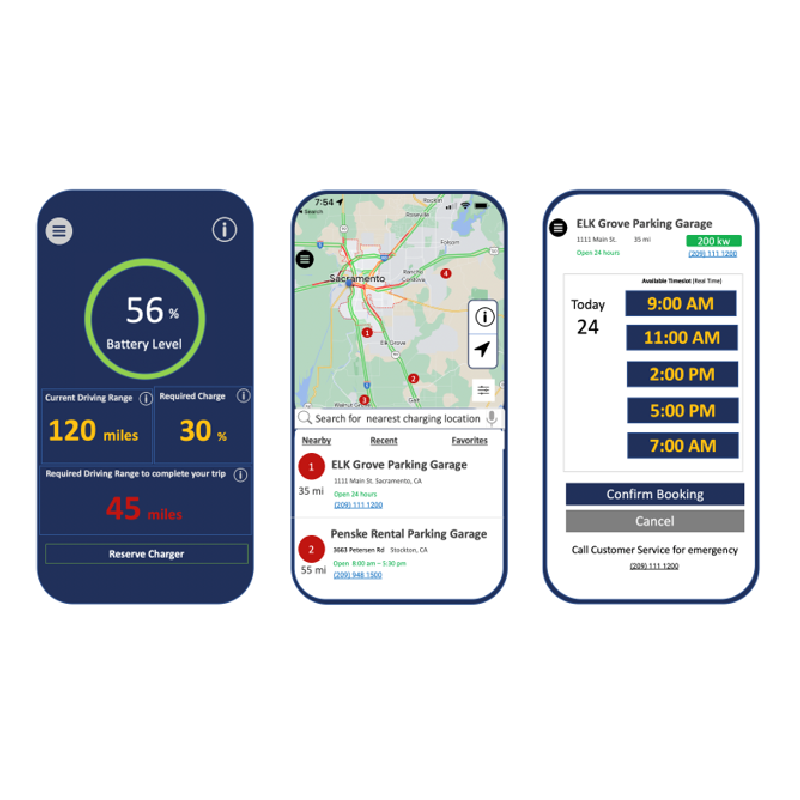 Real-time EV Fleet dashboard
Solution
Hitachi driver experience mobile app helps to locate and charge at stations from other major networks in real time with updates about the vehicle's charging status.
This AI-enabled app proactively notifies the driver to schedule the vehicle based on vehicle utilization, trips, load and battery state of charge.
This intuitive app provides the user with real-time notifications on the current charging sessions and payment charges.
The app also includes 3rd party data integration with billing and utility providers.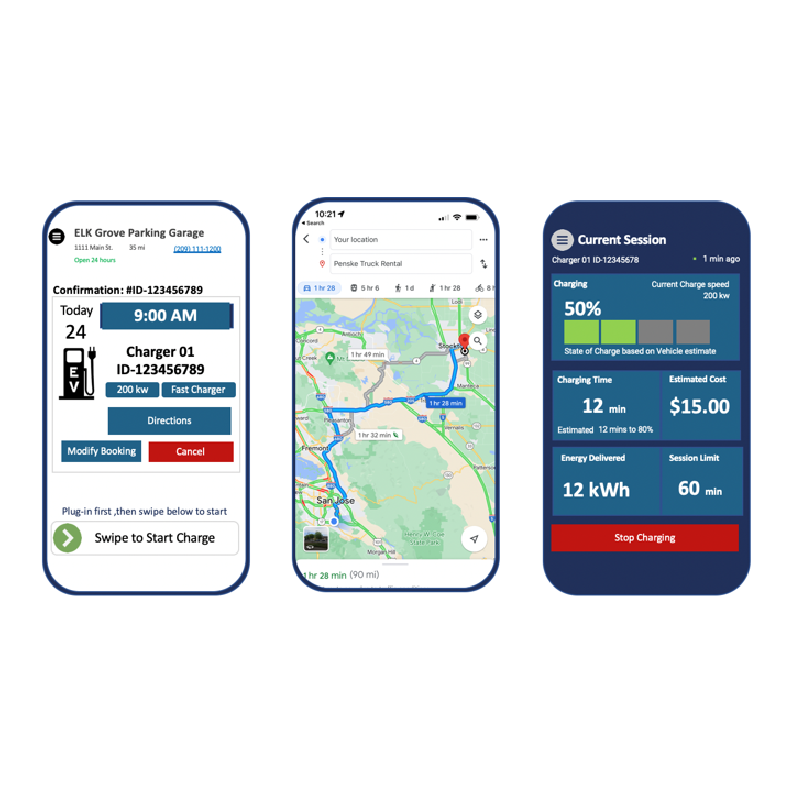 Business Value
Provides actionable insights to the key stakeholders such as IT and OT executives to measure a company's carbon footprint as well as a holistic view of their end-end operations.
The dashboard report provides the  opportunity for fleet managers to optimize their energy cost and address demand,  based on future charging scheduling needs of their commercial EV Fleets.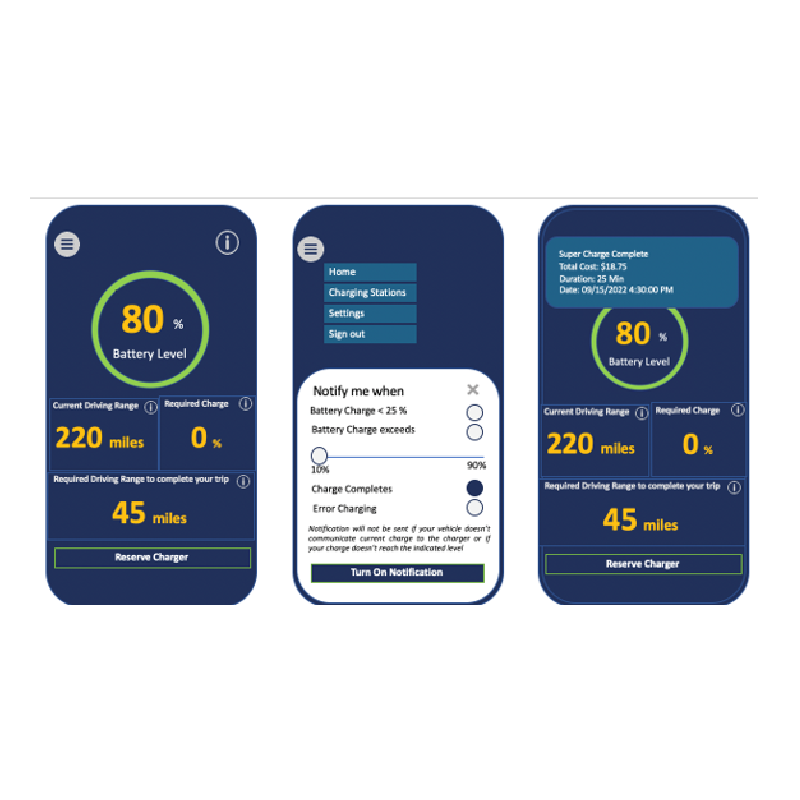 Learn more.
Ready to learn more about our AI-driven Digital Fleet solutions? Contact us today.
Contact Us
* Required Field